welcome to diagonal, bespoke removals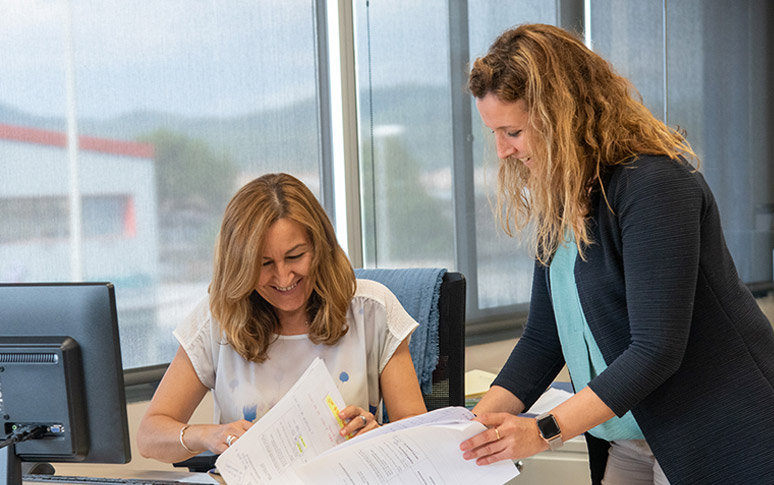 Helping our customers since 1988
Diagonal Removals is synonymous with detail. It is borne of our constant pursuit of excellence in all our work and set us apart.
We listen carefully and tailor each removal to the needs of each person or company who entrusts us with their removal. We accompany you throughout the process until reach your new destination. A new start in a new place.
" We are what we repeatedly do. Excellence, then, is not an act, but a habit "
Aristotle
KNOW US
MUDANZAS DIAGONAL,
we carry out entire, personalized removals, providing customized solutions for every need
Leave your details and an advisor will contact you to solve your doubts and queries.
ATTENDING HOURS From MOnday to Friday 8 to 19h
By virtue of the provisions of Organic Law 3/2018, LOPD-GDD and European Regulation 2016/679, RGPD for the Protection of Personal Data, we inform you that your data will become part of a file owned by Diagonal International Moving S.L. The registered information will be used to inform you by any electronic means of our news and / or information about the entity. You can exercise the rights of access, rectification, portability and deletion of your data and those of limitation and opposition to the treatment at Pol. Ind. Molí dels Frares, Calle C, Nave 7, 08620, Barcelona or by sending an email to datos@mudanzasdiagonal.com. In compliance with Law 34/2002 of July 11, Services of the Information Society and Electronic Commerce and Internet, we inform you that you can revoke at any time, simply and free of charge, the consent to receive mail email by sending an email with your request to: datos@mudanzasdiagonal.com.
HOME ORGANIZER
Get rid of almost everyhting and take care of what you want.
In our PREMIUM SERVICE, an entire service at your full disposal, we take care of everything you need as a result of your move
FIND OUT
If you need to know the approximate cost of your move, enter in our INDICATIVE BUDGET, in 5 simple steps you will get an answer in less than 24 hours.
SOME REVIEWS
<
>
SETXI FERNÁNDEZ
És la segona mudança que faig amb ells i si n'hi ha una tercera, sé amb qui la tornaré a fer.
Ja en van 3. Mateix servei excelent.
FRANCISCO
Un equipo de profesionales perfectamente dirigidos, resolutivos y de un trato agradable y educado. No duraria en voler a utilizar sus servicios. Totalmente ...
NATALIA PEREIRA
Excelente mudanza internacional!! Todo perfectamente trabajado, muy profesional y muy amables.
+ REVIEWS
BLOG
¿Cómo serán las mudanzas del futuro?
06.09.20. El sector del transporte no es ajeno a los avances tecnológicos. La logística evoluciona y se adapta conforme van cambiando los gustos, intereses y necesidades de los clientes de ...
READ +